Introduction
As the global economy evolves to address sustainability issues, companies that most effectively manage the opportunities and risks it creates should be better positioned for long-term success.
A careful consideration of ESG issues plays a key and integral part in how we unlock sustainable investment opportunities.
What are the ESG considerations?
Environmental (E)

How companies are making an impact on the
environment by the way they manage their
waste, water use and pollution

Social (S)

How companies engage with and impact their
communities, what their labour practices are,
and more

Governance (G)

How a company is governed, what oversight
and controls they have in place,
the diversity of their board, etc.
Adding value through ESG
Asia is increasingly becoming more committed to leadership in ESG, with the region home to plenty of the companies with strong ESG models.
What is a lower-carbon investment strategy?
As climate-related risks materialise and carbon is more effectively priced, a lower-carbon investment strategy could mitigate the downside risks and create opportunities:
Managing climate change risks

Lower the impacts from climate
change risks

Leveraging GREEN opportunities

Capture opportunities from companies
developing new technologies
to tackle climate change

Staying flexible

Grade companies according to their
carbon intensity to ensure sectors
like energy will not be excluded
Resources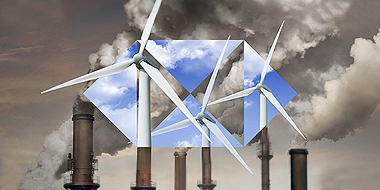 Environmental, Social and Governance (ESG) as a concept has gained wide currency in recent years. As the financial market attaches increasing importance to it, a growing number of companies also consider the inclusion of ESG factors into their operational principles an imperative. Such strategy helps build a better world, reduce damage to the environment and society, and create wonderful opportunities.
---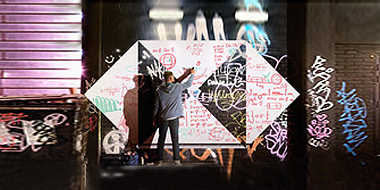 The HSBC GIF Lower Carbon Fund aims to provide long term total return by investing in a portfolio of corporate bonds seeking a lower carbon footprint than its reference benchmark (Bloomberg Barclays Global Aggregate Corporates Diversified Index Hedged USD).
Our achievements
Lower carbon thematic funds – the
one of the first in Hong Kong

Awarded the "Outstanding Sustainable
Investment Award 2019" by Benchmark

Retained A+ top score for responsible
investment strategy and governance in
PRI's 2018 assessment
This page is prepared for general information purposes only and does not have any regard to the specific investment objectives, financial situation and the particular needs of any specific person who may receive it. This page does not constitute an offering document and should not be construed as a recommendation, an offer to sell or the solicitation of an offer to purchase or subscribe to any investment.