Diversity and inclusion
Diversity and inclusion is part of who we are. It is vital to the future of our business
Diversity is in our roots. HSBC was founded more than 150 years ago to finance trade between Europe and Asia. We have always brought different people and cultures together.
As a business operating in markets all around the world, we believe diversity brings benefits for our customers, our business and our people.
We want a connected workforce that reflects the communities where we operate and helps us meet the needs of customers from all walks of life. Different ideas and perspectives help us innovate, manage risk, and grow the business in a sustainable way.
Being inclusive is an expression of our values to be dependable, open and connected. We want HSBC to be a place where people are valued, respected and supported to achieve their potential – and we are striving to build an environment where people feel they can speak up to help us remove barriers to success, and collaborate to put the best ideas into practice.
There is little doubt that the financial industry is under the spotlight in terms of diversity. I believe we have a meaningful role to play to move forward and progress. Our active collaboration on various diversity and inclusion initiatives demonstrates our commitment to support and contribute towards a better, more diverse industry


Industry diversity and inclusion initiatives
We are active in a number of initiatives designed to help the investment industry embrace diversity and inclusion.
Women in Investment Awards
We partner with Investment Week to organise these awards, which have been created to showcase and celebrate women in the investment management industry.
Diversity Project
We are proud to support The Diversity Project which is an industry-wide initiative whose purpose is to accelerate progress towards an inclusive culture in the investment profession.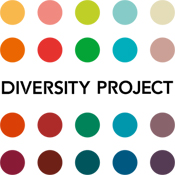 Employee networks
HSBC employees lead seven global networks to promote diversity and make sure everyone feels included. They focus on gender, age ethnicity, sexual orientations, religion, working parents and disability.